Built for GitHub and Bitbucket
PullApprove Enterprise is a self-hosted version of PullApprove which seamlessly integrates with your GitHub, GitLab, and Bitbucket.
---
Runs in AWS
Primarily using AWS Lambda, PullApprove Enterprise can be quickly deployed onto a simple, scalable platform.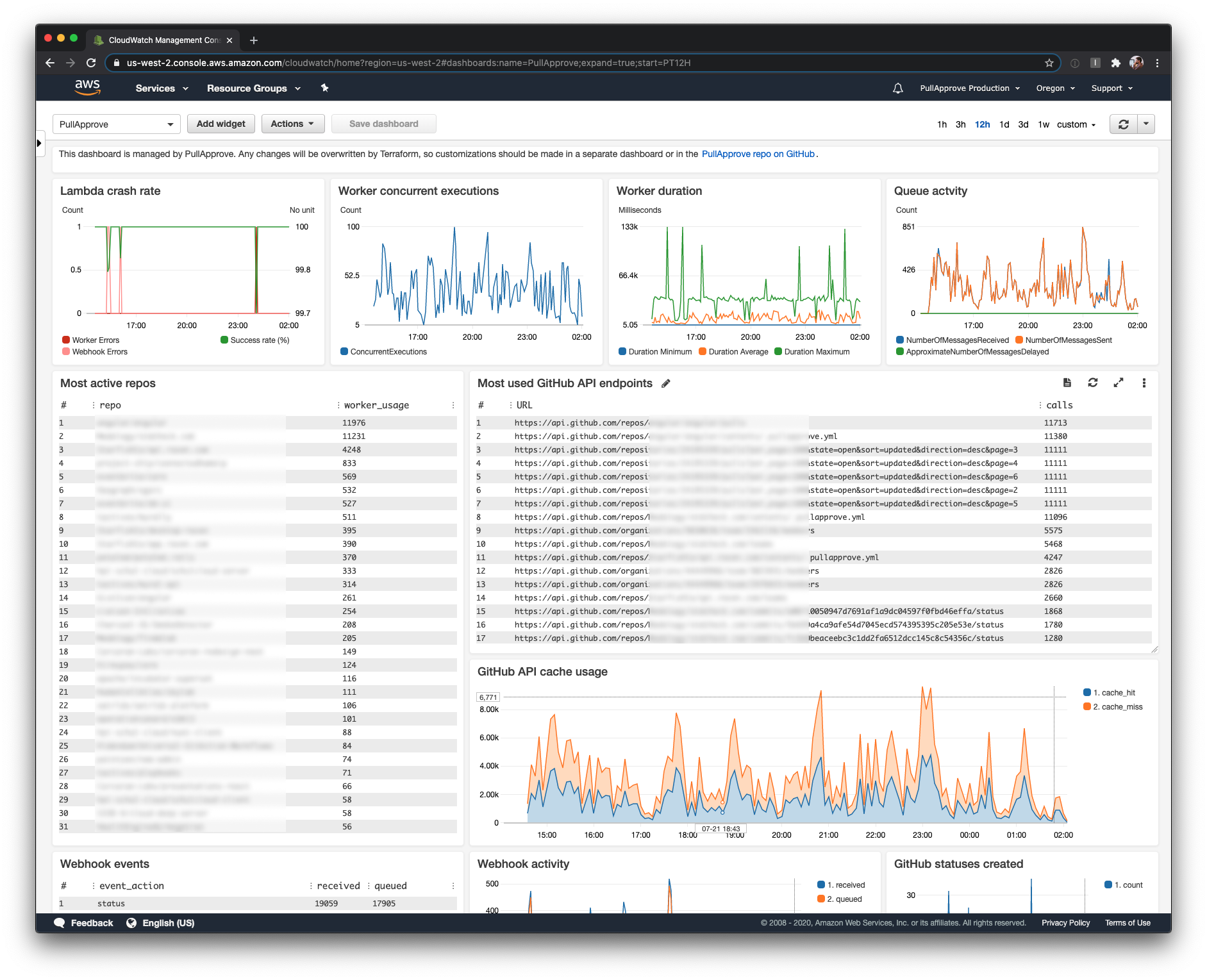 ---
Deployed with Terraform
We maintain a set of Terraform files to streamline deployment for you. Updates are provided alongside PullApprove itself, making deployment as easy as terraform apply.